Readers, please welcome Kim from Keller Creative.  She graduated from NC State, but has gone back to school to study graphic design.  She is definitely talented in this area and all things design.   Let's find out what she would do to decorate for her 4th of July party.  Take it away, Kim.
Thank you Kristy for having me today. I love the 4th of July because it's all about family, fun and food! This year, my brother is coming in from California so we are planning on a grilling out with family and friends. When it comes to backyard entertaining, I like to keep things simple. I use a mix of paper and plastic plates so that clean up is easy. I also like to tie up silverware in bandannas, at only $1 a pop they are an easy, inexpensive way to add some sophistication to your table.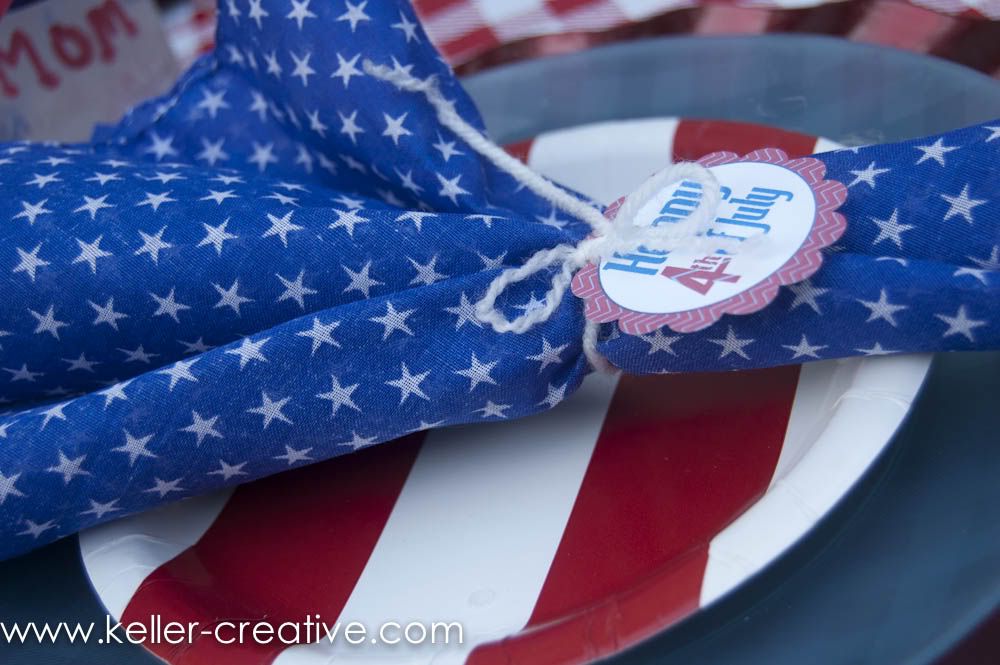 -
Mason jars with ribbon and funky straws are the perfect way to serve a favorite drink.
-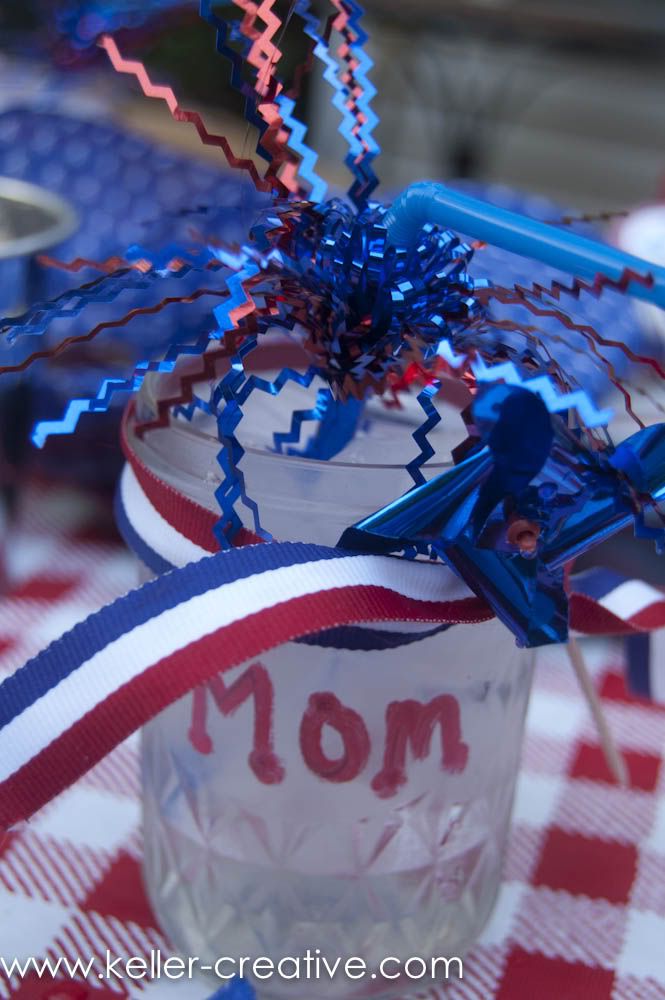 -
To keep things fun, I like a bite sized dessert, like my s'mores pops, on a small cake stand in the center of the table. That way dessert is always near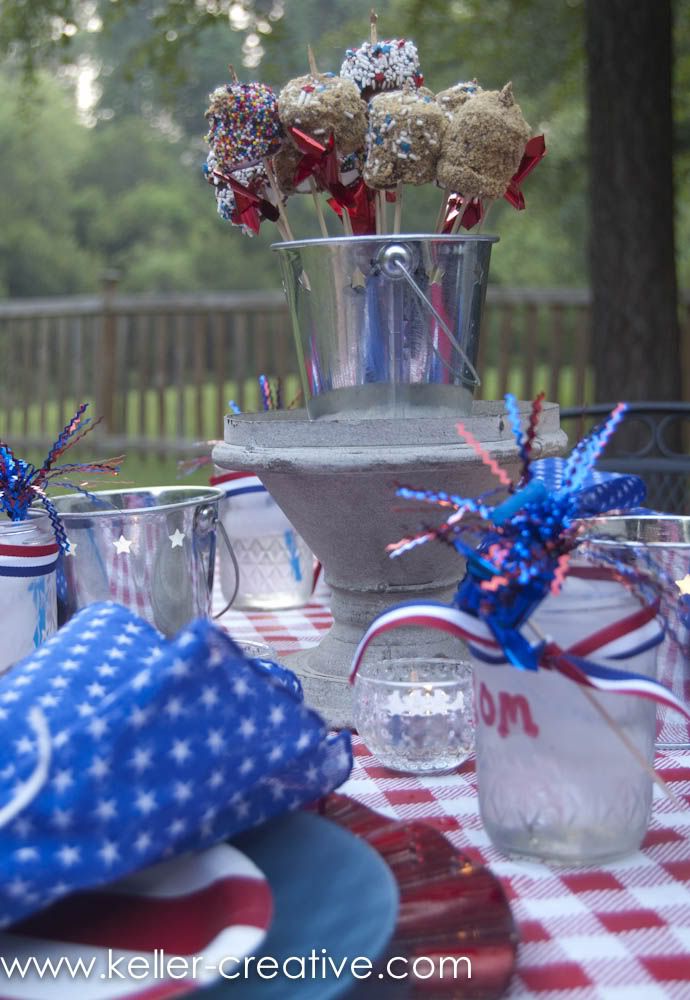 -
Speaking of desserts, (aka my favorite part of the meal) I think one of these treats may be gracing my table this 4th. Fruit desserts are just my style…

Source: bettycrocker.com via Kim on Pinterest
-
-
This cake is so festive, but I'm not 100% sure I could pull it off…
-
Oh, and this, well, it's just amazing (and totally out of my baking comfort zone)…
-
-
Who's ready for dessert?
-
Thank you so much for sharing your ideas, Kim!  Be sure to stop by her blog.
-